Residential Pest Management Services
Home Pest Control You Can Trust
Atlanta's Preferred Home Pest Management Company
Your home is your safe haven where you can relax, unwind, and spend time with your family and loved ones. However, your relaxation can quickly be interrupted by unwelcome pests like bed bugs, termites, and more. Our pest control company in Atlanta is highly trained in detecting and exterminating all kinds of pests that might find their way into your home.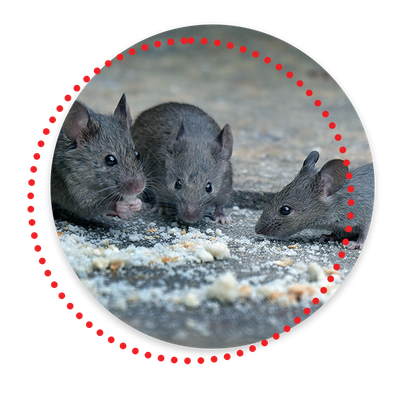 Residential Pest Control Management Services We Offer In Atlanta
When it comes to pest control management, our Clever Solutions team in Atlanta are the professionals for the job. We provide prompt responses and deliver a variety of pest control services, including:
Ant Pest Control

Bed Bug Pest Control

Cockroach Pest Control

Flea Pest Control

Rodent Pest Control

Termite Pest Control

And More
We know how important it is for you to feel comfortable and safe in your home. That's why we work carefully to minimize the risk of our customers, their pets, and the environment to provide safe and effective pest management services in the Atlanta area.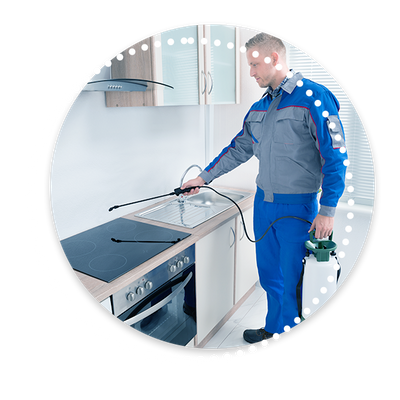 Clever Solutions Is Atlanta's Preferred Home Pest Control Company
Our Clever Solutions team customizes each service we provide to meet the needs of you and your home when it comes to pest management. Here are a few reasons why we are the preferred home pest control company in Atlanta to take care of all of you pest management needs:
We Are A Family-Owned Business

We Have 35+ Years of Experience in Pest Management and Prevention

We Provide Residential and Commercial Pest Management Services

We Treat Your Home Like Our Own

We Use Safe Protocols and Techniques

We Have Financing Options Available

And More
Our pest management company in Atlanta has an extensive knowledge and understanding when it comes to how pesticides impact your home and the environment. You can have peace of mind that when you hire our pest management company, we only use safe and effective products to get rid of the pests in your home.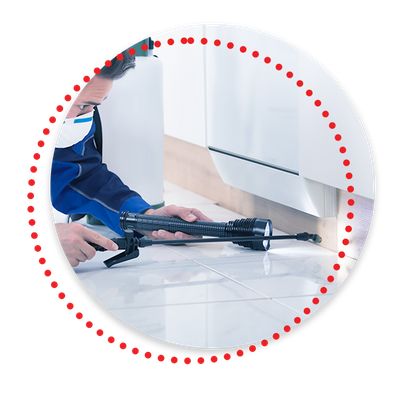 Cockroach, Ant, Bed Bug, and Termite Pest Control Services
While a cockroach making its way across your living room floor might be extremely obvious, there are other infestations that can be occurring in your home without you even realizing it. In fact, your family could go years without realizing there is a colony of pests attacking the structure of your home. We know that probably gave you goosebumps to read, but fortunately we at Clever Solutions are able to provide you with the pest management services you need to both detect an infestation, and get rid of it for good.
While some infestations can occur without being obvious, there are some common signs you can keep an eye out for that can indicate it's occurring, including:
Discarded wings

Wood that sounds hollow when tapped

Cracked or bubbling paint

Sawdust-like termite droppings
If you notice any of the signs listed above, or other signs that might indicate pests have made their way in and around your home, contact our Clever Solutions team today. We will provide a free analysis of the potential threat of a pest invasion as well as damage that's been done.
From there, we will recommend the best pest management solutions to eliminate the existing problem and help you prevent future infestations from occurring. Give us a call today to get started.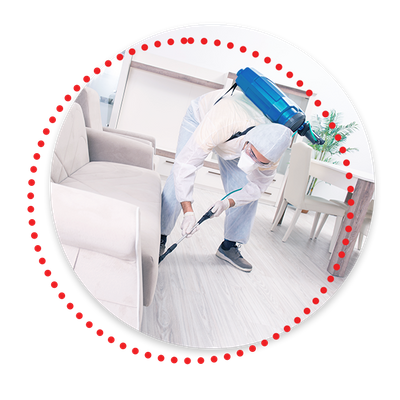 Schedule An Atlanta Pest Control Service Today
Whether you are noticing signs of a pest infestation in or around your home, or you want peace of mind that there aren't any unwelcome critters in your home, call Clever Solutions in Atlanta today. We are the pest management company you can trust!