Commercial Pest Management Services
Atlanta's Preferred Commercial Exterminators
Pest Control for Businesses In Atlanta
As a business owner, it's up to you to ensure your facility is clean and free of critters. If you're experiencing a pest problem, we at Clever Solutions in Atlanta have your solution! We are able to customize our commercial pest management services to exceed your expectations. Contact us today, and we will get rid of those pesky pests for good!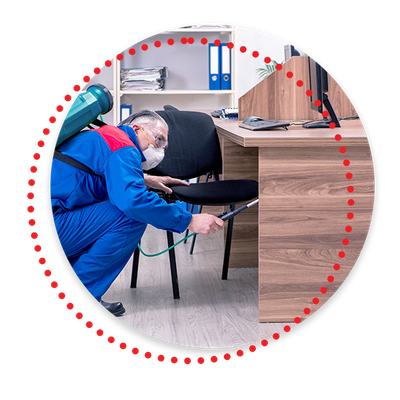 Commercial Pest Control Management Services We Offer In Atlanta
When you call Clever Solutions for your pest control needs, you can have peace of mind knowing our staff uses the latest technologies and techniques to solve your pest problems for the long run. Here are a few of the industries we provide our pest management services to in Atlanta:
Food And Beverage

Full Service Restaurant

Hospitality

Government

Schools

Health Care

Property Management

Manufacturing, Distribution, and Warehousing
If the industry you work in isn't listed above, don't worry! We are one of the best commercial pest control companies in Atlanta, and we have the tools and expertise needed to solve your pest problems. Contact us today!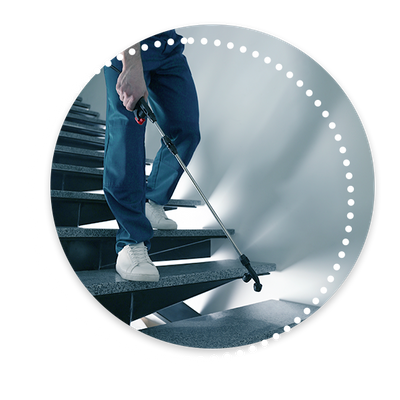 Atlanta's Preferred Commercial Pest Control Company
Our Clever Solutions team has more than three decades of experience when it comes to eliminating pests from businesses. We use the best technology in the industry, as well as expert techniques to ensure your pest problem goes away for good. Here are a few reasons why we are one of the best commercial pest control companies in Atlanta:
Family-Owned Business

35+ Years of Experience in Pest Management and Prevention

Residential and Commercial Pest Management Services

Safe Techniques, Technologies, and Protocols

Financing Options Available

And More
Whether you need bed bug removal services for your hotel or cockroach pest control in your building, we can take care of it all! Contact us today to schedule a free consultation, and say goodbye to those annoying pests.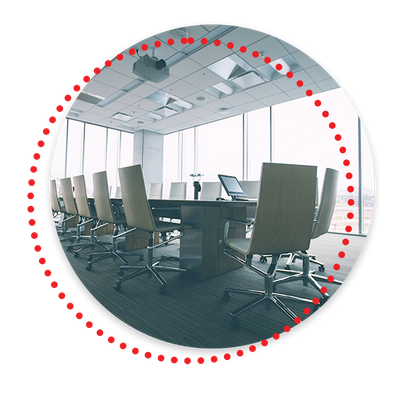 Our Three-Step Commercial Protection Program
Our Commercial Protection Program is designed to provide you, your employees, and your customers a customized pest management program, regardless of the industry you work in. Here is a brief overview of the Commercial Protection Program we offer to business in Atlanta:
Analysis - This step allows us to design an IPM program that utilizes all of the available methods to provide pest management and prevention services in your environment.

Initial Service Treatment - This pest control treatment has been perfected by our commercial exterminators to bring any existing pest infestation in or around your building to acceptable levels within 60 days. If for some reason we aren't able to get the pest infestation under control within those 60 days, your next pest management service will be free.

Ongoing Integrated Pest Management - Our ongoing commercial pest management services include, but are not limited to, schedule services for our commercial exterminators in Atlanta to focus on sanitation and non-chemical pest management, proper documentation, ongoing inspections, and much more.
This three-step pest management program allows business owners like yourself to have peace of mind that your property is being assessed and taken care of on an ongoing basis. That way, you can focus on running your business instead of worrying that a pesky critter will run across your customers' feet. Schedule a free consultation with Clever Solutions in Atlanta to get started today.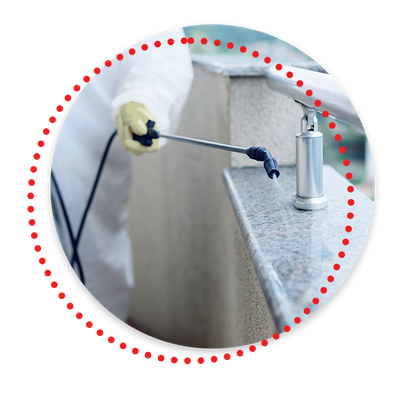 Schedule Commercial Pest Control Services In Atlanta Today
No matter what industry your business is in, we at Clever Solutions have the commercial pest control services you need to keep you, your employees, and your customers comfortable in your building without having to worry about pests invading your space. Contact us today to learn more, and schedule a free consultation today.